New Gloves - NRS Hydroskin
After some sketchy moments the other week when trying to retrieve boats & paddles with a pair of pogies on, I decided that I needed to get over my fear of paddling with gloves since the pogies had to go. My buddy Brian recommended low profile NRS gloves $32 that have "sticky" palms, since I seem to have a slippery paddle or butter fingers.
I like em! Not for freezing days paddling with snow on the ground, but just fine for cold spring days with very cold water.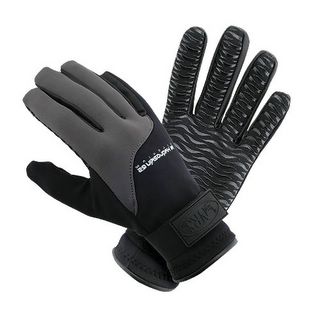 NRS Hydroskin Gloves